Blog > Waterproof vs. water-resistant flooring
Waterproof vs. water-resistant flooring
­
Monday, November 15, 2021, 2:59 PM
---
­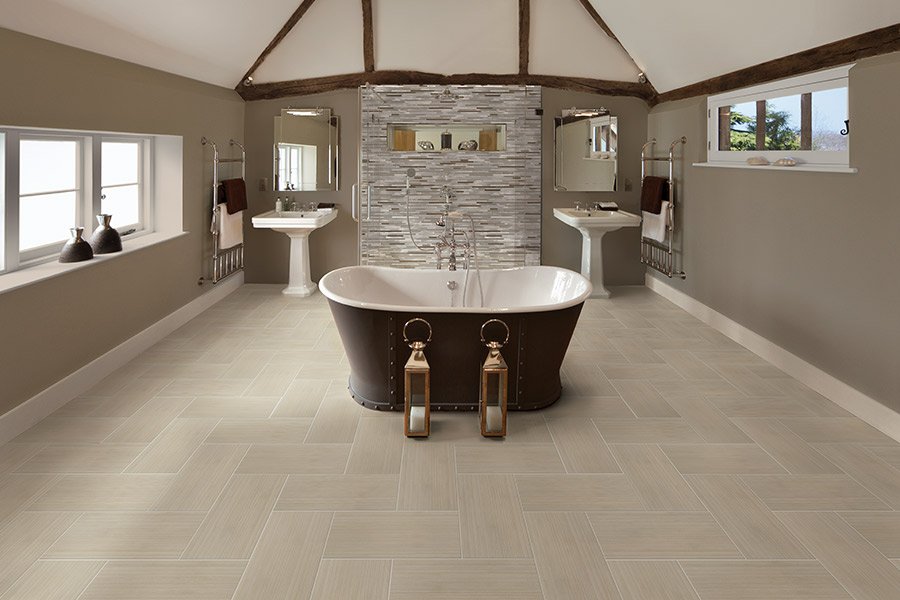 ­
For homes that require some form of protection against water damage, a couple of options will help. Whether you need water-resistant or waterproof floors largely depends on the areas into which they will be placed, so read along to find out more about how they differ.

Waterproof or water-resistant flooring: which is best?

Water-resistant floors protect by offering more time for you to clean up spills, dampness, and moisture before damage begins to set in. It's an excellent option for homeowners who only see occasional issues with water or moisture.

Waterproof floors, however, provide complete protection against water damage, even in flood-like conditions. For instance, if you're on vacation and a water pipe bursts, waterproof flooring can save your floors, no matter how long you're gone.

Both options offer outstanding performance where it's needed most. And we can customize a fit on a room-by-room basis if you prefer.

There are a variety of available materials that offer both choices, and we'll tell you more about them when you visit us. We look forward to matching you with the perfect waterproof flooring options, so stop by and speak with a flooring specialist today.

Let us know which waterproof flooring options work for you

At Johnson and Sons Flooring, we care about your floors as much as you do, and we only want to provide the options that best suit your specific requirements. Be sure to let us know what outcomes you expect so we can offer products and services that will serve you for years to come.

We proudly serve the areas of Maryville, Tellico Village, Farragut, and Powell, all from our showroom in Knoxville, TN. Our associates are here for you, so be sure to let us know which waterproof flooring options matter most to you and your household.